In School Holiday Gift Shop
Crown Variety offers in school Holiday Shop service for children, that are run by PTA/PTO and Parent Volunteers. Children purchase gifts for family and friends in the safety of their own school. Children will experience the excitement of selecting their own gifts for their loved ones and learn the value of money. Crown Variety Holiday Shop is easy to run and fun for the children.
100% Risk Free. No hidden cost . All the merchandise is on a consignment basis. No money up front and only pay for the merchandise you sold. Return unsold merchandise back in UPS Pre-paid label we provided. We arrange Free Delivery, Free Pickup and Free reorders . We offer No Count Inventory so your not counting inventory after a long day of volunteering. We offer 0%, 10% or 20% profit or you can choose your own prices. Pre-programmed cash register is also available. All our gifts are priced under $5, with 90% of the items under $3. We are competitive and carry quality items. Sign up early and receive extra incentives. We reward you for shopping with us and you earn Crown Variety loyalty points that you can redeem for bigger prizes such as PlayStation 4, Xbox One, Flat Screen TV's, etc.
So stop running out and buying your own Holiday Fair items at local discount stores and 99cents stores. Your wasting your time and gas and your stuck with the items that don't sell. Crown Variety is your One-Stop Shop where we deliver all the gifts right to your door for all your personalized needs. We feature In School Holiday Shop items at discounted prices. Let us do all the work, you don't even have to count the inventory. Children love it. Parents love it and its 100% Risk Free.
Services
Our highly skilled representatives are ready to guide you through the process and will provide you all the tools to run a successful fundraiser. Our staff are former PTA/PTO officers and are continually engaged in extensive traning programs and attend nationwide trade shows to insure all your needs are met. Upon signing with us, you are appointed to a personal representative who will work with you from start to finish. We treat our customers like family. Our Regional Manager has been serving on the PTA committee for over a decade and is a former PTA President. She is always available to personally help you answer any questions and provide you with great ideas to help your school/organization have successful events. We ensure a consistent positive customer experience.
Holiday School Shop
Crown V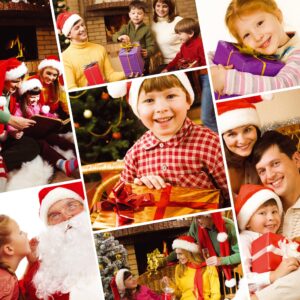 ariety Holiday Shop provides all your gifts for your Holiday Fair on a risk-free consignment basis. You only pay for the merchandise you sold. No payment is due until after your sale is completed. Our items are quality products with unbeatable prices. We customize every order to fit your school needs. We offer free shipping and free pick up. We offer over 1200 items customized for Mom, Dad, Grandma, Grandpa, Aunt, Uncle, Sister, Brother, Teachers andof course our beloved pets. Our items are competitively priced. No experience necessary. We will guide you trough the whole process.
Call or Email us today and a friendly representative will contact you directly.